Welcome to Braunschweig
© Braunschweig Stadtmarketing GmbH
Braunschweig, also known as Brunswick, is a city in north-central Germany. On Burgplatz square, Dankwarderode Castle has art from the Middle Ages. Across the square stands the Brunswick Lion monument and Romanesque-style Brunswick Cathedral. The Braunschweigisches Landesmuseum showcases local history. The neoclassical Brunswick Palace, rebuilt in the 2000s, is topped with the huge Brunonia Quadriga chariot sculpture.
Braunschweig has a lot to offer, not least of all its unique charm: that of a large and modern city with a rich past, where you can find refreshing green oases of leisure alongside the bustle of inner city life. First mentioned in records in 1031, Braunschweig continued to evolve, from the 12th century on strongly influenced by the House of Guelf and the Hanseatic tradition. Magnificent historical buildings such as Dankwarderode Castle and St. Blasii Cathedral in the heart of the city, as well as streets lined with historic houses, still bear witness to Braunschweig's eventful past.
The large variety of internationally renowned research institutes, universities and researching companies, excellent traffic connections as well as its high quality of life with a broad cultural offer and a relaxed, yet at the same time bustling city centre, make Braunschweig the ideal congress city. As a major city, Braunschweig meets all requirements and fulfils all wishes of a convention location. Short distances and a pleasant atmosphere provide a compact framework, making sure that the participants never lose sight of each other. The large variety of high-quality convention and event locations offers the best preconditions.
Find here more information about Braunschweig.
Accomodation
Braunschweig offers a wide range of hotel rooms in various price categories. The ECSSMET 2021 participants are free to choose their accommodation, and we kindly ask you to make all bookings directly with the hotel.
Accommodation is not included in the conference and registration fee. Most of hotel reservations require a valid credit card in order to guarantee the booking.
Hotels offering special rates for the ECSSMET 2021 conference are listed below. Please note that accommodation at these prices is available only for a limited number of rooms for a restricted period of time, so it is highly advisable to book your room as soon as possible.
All rates are quoted per room per night and are inclusive of VAT. To book a room, please contact the hotel of your choice diretly using the contact telephone number and/or e-mail address from below. Please make sure taht you indicate the booking code "ECSSMET 2021" while making your reservation. The listed hotels have different deadlines for reservations.
We advise you also to check the cancellation terms with the hotel at the time of booking / reserving the accommodation.
The following hotels are close to the venue and/or easily accessible by public transport:
Steigenberger Parkhotel
Nîmes-Straße 2, 38100 Braunschweig, Germany
Tel: +49 531 482220
E-Mail: braunschweig@steigenberger.de
E-Mail: reservations@braunschweig.steigenberger.de
Website: www.steigenberger.com
© Steigenberger Parkhotel Braunschweig, Fotograf: Peter Pohl
© Steigenberger Parkhotel Braunschweig, Fotografin: Henrike Schönen
Special rate: 149.00 € (single room), including breakfast
Special rate: 169.00 € (double room), including breakfast

Total: 80 rooms are available
Deadline for reservation requests: until February 22nd, 2021
IntercityHotel Braunschweig
Willy-Brandt-Platz 3, 38102 Braunschweig, Germany
Tel: +49 531 129040
E-Mail: reservations.braunschweig@intercityhotel.com
Website: www.intercityhotel.com/en/
© Ein Bild der IntercityHotel GmbH
© Ein Bild der IntercityHotel GmbH
Special rate: 99.00 € (single room), including breakfast
Special rate: 124.00 € (double room), including breakfast

Total: 50 rooms are available
Deadline for reservation requests: until February 8th, 2021
Please use the attached reservation forms to book a room at the IntercityHotel Braunschweig
German reservation form
English reservation form

Hotel Deutsches Haus
Ruhfäutchenplatz 1, 38100 Braunschweig, Germany
Tel: +49 531 1200-0
Fax: +49 531 1200-444
E-Mail: resi@deutscheshaus24.de
Website: www.deutscheshaus24.de/en
© Hotel Deutsches Haus, Agentur typusmedia, Werbeagentur Oliver Olbert
© Hotel Deutsches Haus, Agentur typusmedia, Werbeagentur Oliver Olbert
Special rate: 81.00 € (single room), including breakfast
Total: 25 rooms are available

Special rate: 106.00 € (double room), including breakfast
Total: 10 rooms are available
Deadline for reservation requests: until January 22nd, 2021

Pentahotel Braunschweig
Auguststraße 6, 38100 Braunschweig, Germany
Tel: +49 69 256699 140
Fax: +49 69 256699 766
E-Mail: reservations@pentahotels.com 
Website: https://www.pentahotels.com/hotels-destinations/germany/braunschweig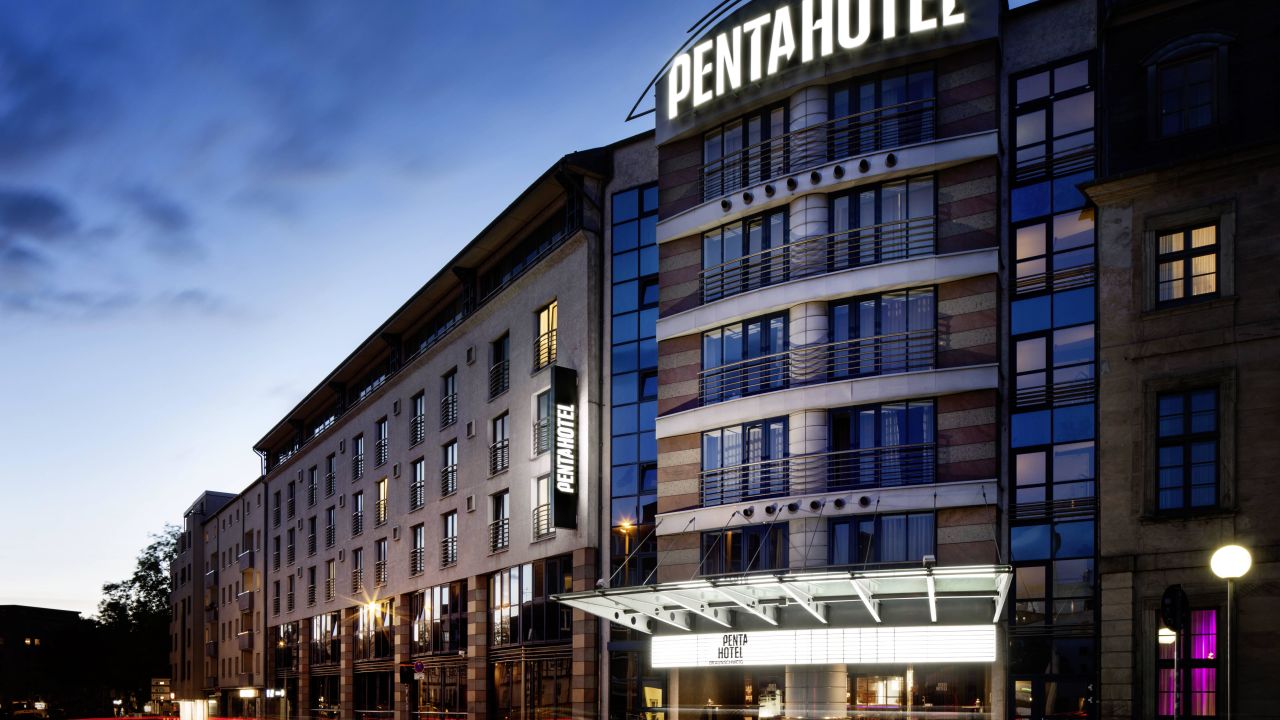 © Holidaycheck.de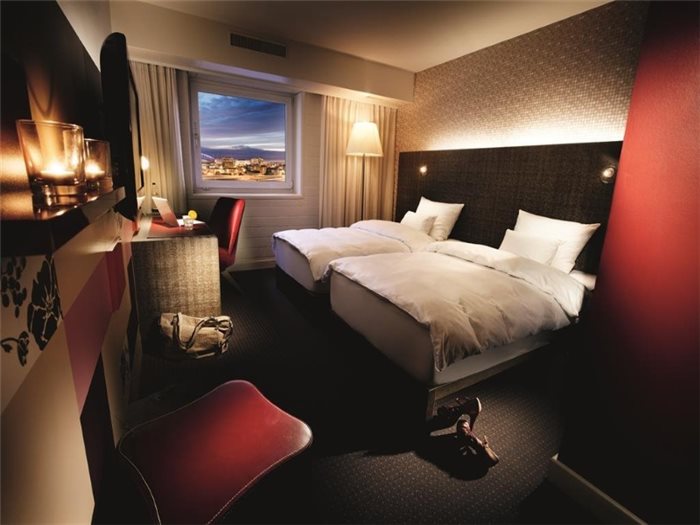 © Tagungshotels-online.de
Special rate: 109.00 € (single room), including breakfast
Special rate: 126.00 € (double room), including breakfast

Total: 40 rooms are available
Deadline for reservation requests: until February 20th, 2021
Mercure Hotel Atrium Braunschweig
Berliner Pl. 3, 38102 Braunschweig, Germany
Tel: +49 531 70080
Fax: +49 7008 125
E-Mail: h0871@accor.com
Website: https://all.accor.com/hotel/0871/index.de.shtml?utm_campaign=seo+maps&utm_medium=seo+maps&utm_source=google+Maps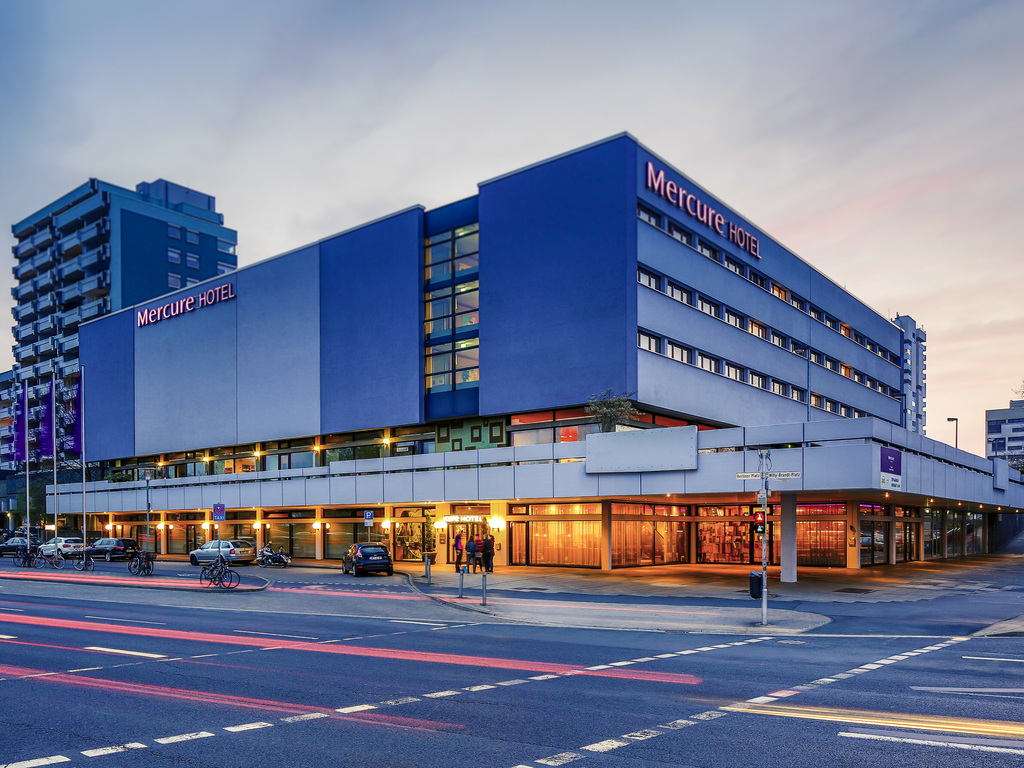 © https://all.accor.com/hotel/0871/index.de.shtml?utm_campaign=seo+maps&utm_medium=seo+maps&utm_source=google+Maps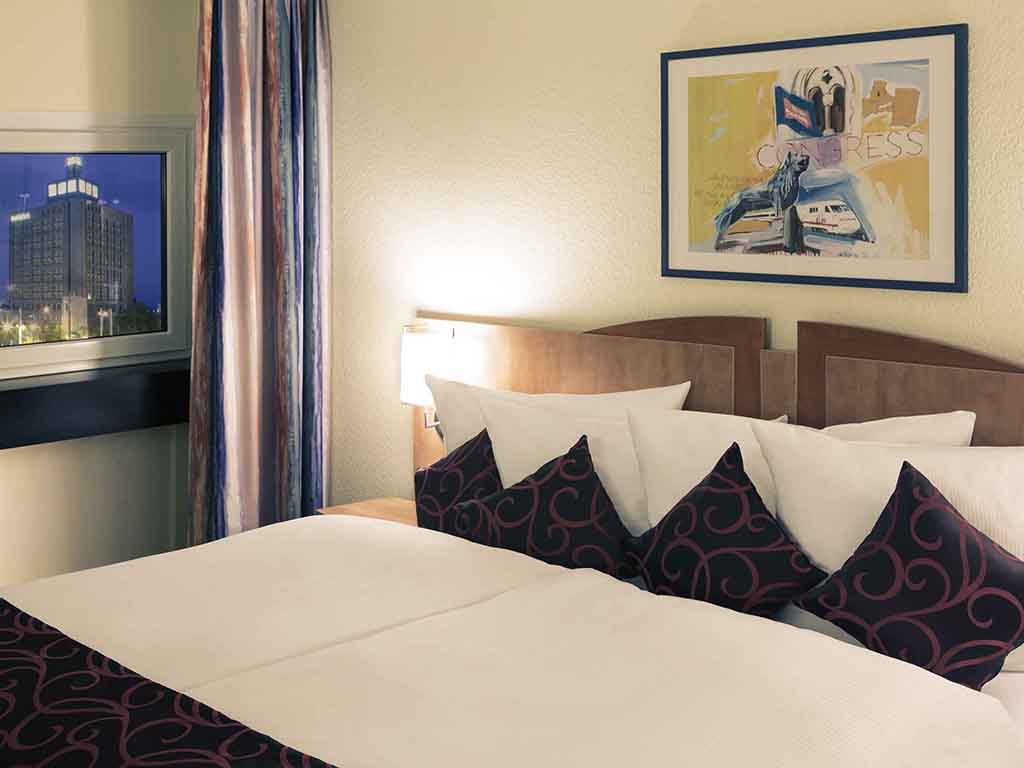 Special rate: 99.00 € (single room), including breakfast

Total: 30 rooms are available
Deadline for reservation requests: until January 11th, 2021
Centro Hotel Braunschweig
Ernst-Amme-Straße 24, 38114 Braunschweig, Germany
Tel: +49 531 59050
E-Mail: reservierung@centro-hotels.de
Website: https://www.centro-hotels.de/de/standorte/braunschweig/Centro_Hotel_Celler_Tor/Celler_Tor.html
© https://www.centro-hotels.de/de/standorte/braunschweig/Centro_Hotel_Celler_Tor/Celler_Tor.html
Special rate: 89.00 € (single room), including breakfast
Special rate: 109.00 € (double room), including breakfast

Total: 20 rooms are available
Deadline for reservation requests: until February 5th, 2021
Please use the attached reservation forms to book a room at the Centro Hotel Braunschweig
German reservation form
English reservation form